WHAT WE DO
Our mission at First Choice Custom Homes is to provide our customers with exactly the home that they deserve and the quality they  desire. 
We understand that building a home is a highly involved process, and to that end we select craftsmen and tradesmen based on their reliability and dedication to quality, creating an environment that truly empowers the sub-contractors and employees to do their best at all times. We even use our own paint crew to allow for enhanced control of the product.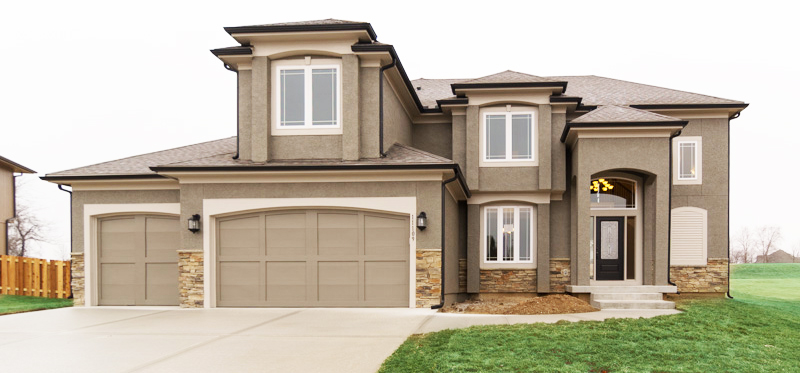 The mission at First Choice Custom Homes is to provide customers with the home they deserve and desire, and the project is not completed until those criteria are fully met. Our base price is where upgrades are standard. We install upgraded carpet,tile and hardwood in each home so the customer does not have to come back and ask for upgrades. We build higher quality finishes into each home from the start.
"We were first impressed by the Sienna model home and it was clear that this builder put a lot of thought into home layout and design detail. But the Sienna was simply too big of a house for our needs. Luckily the realtor told us First Choice Custom Homes had other models. The McKinley fit our needs quite well, with all the same design detail with which we were first impressed.

We first met John Jamison to review a few layout modification ideas that we had in mind. While John listened patiently to our comments, we were amazed that he already had redesigned the McKinley plan including nearly all our modifications. It turns out that a few other clients had already given him similar feedback and clearly John listened very well. You will find, as we did, that John listens intently to his clients.

As the build of our house began, we found John to be easy to work with and quite straight forward. As we encountered little changes during the build, he kept change costs very simple and transparent. As we worked with his sub-contractors to select cabinets, tile, and counters, each of them complemented John Jamison's way of working with his clients. He was responsive with every little question that we had.

We couldn't be happier with our house by First Choice Custom Homes and couldn't even imagine having to use anyone but John Jamison and team. We have been simply delighted!"
"I could not have asked for a better company to build my new home when starting the next phase of my life, retirement. Living in the state of Washington and having a home built in Missouri had it's challenges. The meeting where many design issues were addressed allowed me to walk away with confidence that my desires were actually heard. John Jamison kept me informed and updated……Any questions I had were answered/addressed immediately by John. He was a pleasure to work with during the construction of my new home and after I moved in…..Interestingly, when I worked with the vendors picking out the materials to be used in the building of my new home, they were always saying great things about the First Choice Custom Homes company and working with them. I've even had neighbors saying "Oh, you had John Jamison build your home, I wish he had built my home". What more can I say, "They are the best, and take pride in the quality of their work". I would highly recommend them!"
At First Choice, we care about our environment. We use the finest, most advanced building materials to make your new home as efficient as possible, saving you money and decreasing the impact on our earth.